2020 Diploma Preparation Workshop

A diploma preparation workshop will be held on Sunday 29 March 2020.

AMEB Connect unavailable Sat 22 Feb

AMEB Connect system unavailable Saturday 22 February from 7am to 6pm.

New set works will be introduced from 2020 for Theory and Musicianship.

Exam enrolments are now open

Enrolments are now open for exams that will take place in the first half of Read more...

Have you been impacted by Australia's bushfire emergency?

We are here to help put your musical education back on track.
2020 Exam dates for AMEB (NSW)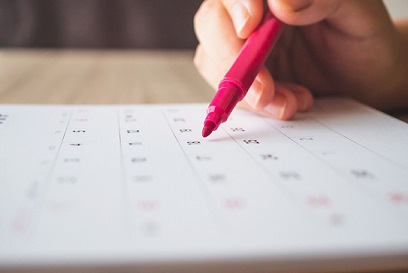 Please click on the heading below to reveal the dates
Metro - Grades (Preliminary, 1 to 8 and Certificate)
Metro - Diplomas (including AMusA and LMusA)
Download all exam dates as PDF

Things to Note
Check if there are dates a student cannot sit an exam
Before you enrol a student in an exam check whether there are any dates the student cannot sit their exam and note these down. Use our Important dates checklist to help avoid any issues or penalty fees after enrolment.
AMEB exams may be scheduled during school holidays and long weekends
AMEB exams may be scheduled during school holidays and on long weekends that fall within the exam period. Check if a student will be away during these times and note any dates they cannot do their exams when completing their enrolment.
Saturday exams are not guaranteed
You may request a Saturday but this is not guaranteed and your exam may be scheduled on a weekday. Please note any weekday dates to avoid as well.
AMEB does not hold exams on Sundays
AMEB (NSW) holds exams on weekdays and Saturdays, but not on Sundays.
Use our Pre-enrolment checklist BEFORE you enrol
Use our pre-enrolment checklist to ensure you have all the information you need to enrol a student in an exam.
Submit your exam enrolments online in AMEB Connect
When you are ready to enrol a student in an AMEB (NSW) exam, login to AMEB Connect.
If you haven't enrolled a student before, or just want a refresher, follow are step by step guide to enrolling a student in an exam
Avoid a late fee of $60 per candidate per exam
A late fee of $60 per candidate, per exam will be charged for enrolments received after the closing date.
Postcode periods are based on the enrolling person's residential address
Closing dates and exam dates based on postcode periods use the postcode of the enrolling person's residential address.
You cannot transfer a student's exam from one year to the next
It is not possible under any circumstances to transfer a students exam from one year to the next.
Online exams offer flexibility for students
AMEB online written exams give students the flexibility to complete examinations anywhere and at a time that suits them best. Students can also undertake online tutorials and practice exams prior to commencing their timed online exam.
Exams in Wollongong
Exams in Wollongong are only available for enrollers who live south of Waterfall.
Don't forget to bring your own stool
For double bass examinations, candidates are requested to bring their own stool.
Don't forget to bring your own CD player
"For Leisure" students should remember to bring their own CD player to their exam.
Changes for paper-based written exams from 2020
There will no longer be an August written session. In its place, exams will be made available on an 'on application' basis for all grades of Theory of Music exams. See this news item for more information.
Percussion
Please email required musical instruments one week before the exam date.
Rockschool
Backing tracks for free choice pieces must be on a USB. No other form will be accepted.
CPM
Advancing Step 3 and 4 candidates must advise the AMEB (NSW) office of their ensemble requirements at enrolment.