Trumpet Grades 5 and 6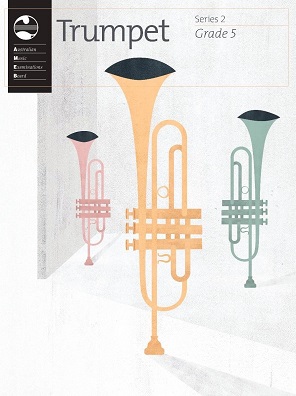 Available for the first time, AMEB Trumpet Series 2 Grades 5 & 6 provides ample technical and skill-building options for developing trumpet players through repertoire.  
New orchestral excerpts have been chosen to expand the current repertoire lists, which will cover a range of styles and transpositions. Ensemble playing and practice opportunities are also encouraged through the inclusion of duets. The repertoire has been researched and curated by acclaimed Australian Trumpet player and educator Suzanne Wedding.
The works featured in the Trumpet Series 2 grade books for Grade 5 and Grade 6 will be added to the current Trumpet syllabus.
Beyond this, there will be no alteration to the Manual lists in the current syllabus and no grade book series will be withdrawn.
There will be no alteration to the technical work in the current syllabus, which is set out in Trumpet Technical work (2019) or to any other syllabus requirements.
The new grade books will be available to purchase on AMEB Connect from mid-December 2022.
Federal AMEB Trumpet Teachers' Workshop  
An AMEB Trumpet Teachers' Workshop organised by the Federal AMEB office will be held online via Zoom from 2:00 pm to 3:00pm on Sunday 12 February 2023, during which you will hear Sue Wedding, AMEB Trumpet Series 2 Grades 5 and 6 Consultant, discuss the new publications.
If you are interested in attending this event, please click here to register.