Diploma Preparation Workshop July 2022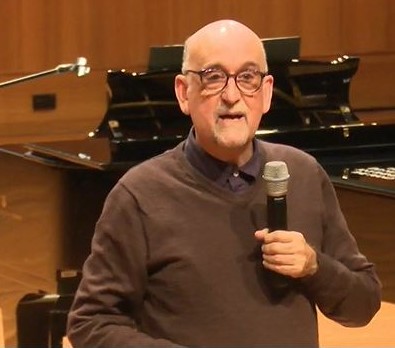 On Saturday 2 July 2022 at the Sydney Conservatorium of Music, Emeritus Professor David Lockett AM, the AMEB Federal Chief Examiner, presented an informative workshop to an audience of AMEB teachers and students of all instruments preparing for Associate and Licentiate Diploma exams.
During this three hour workshop, Professor Lockett provided his perspectives on preparation for Diploma level performance not only as an examiner, but as a musician. Along the way, he explained that the objectives for the Certificate of Performance (the highest Level 2 exam), are based on the criteria set out for Level 2, and the examiner comments and gradings are influenced by where the candidate has come from. In contrast, once candidates start to explore the Level 3 Diploma repertoire, technical skills are assumed to already be in place.
He commented "now the teacher and student must go beyond the technical requirements and concentrate more on aspects that transform the playing into a genuine and successful performance."
Various Diploma repertoire excerpts were analysed throughout the workshop, demonstrating the spectrum of musical choices that teachers can explore with their student. He stressed that diploma candidates of all ages can find success in their music making when they not only play the written score, but also demonstrate decisions that inform the listener of their unique interpretation of the work.
Access to the workshop recording, which you may view at any time, is available for $10 by clicking here.