Vale Ruth Fitzgerald
Ruth Fitzgerald (Richardson)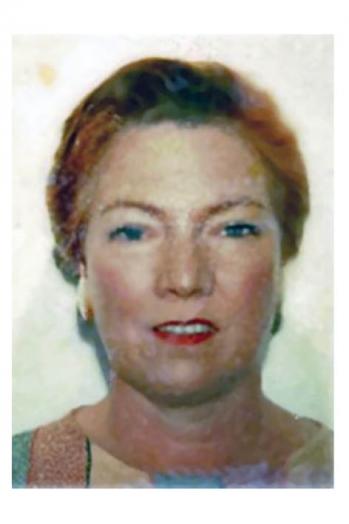 11/12/1930 – 13/1/2022
Ruth Fitzgerald (nee Richardson) loved to play the piano. At 8 years old Ruth began piano lessons and after leaving school she sat the exam for her first letters in music.
Ruth attended the Sydney Conservatorium of Music between 1948 - 1956 achieving her academic qualifications in both piano and singing.
Ruth commenced her examiner training with AMEB (NSW) in 1968, and in 1970, Ruth was appointed as an examiner for the AMEB, travelling throughout Australia in this capacity. She progressed to join a rare group of AMEB (NSW) Diploma examiners qualified to examine at this high level for two subjects.
In Ruth's case, she examined Piano and Voice, and enjoyed an examining career that spanned 46 years, until she retired in 2016. With her colourful pink or purple hair always coiffed in a bun and her commanding and cheerful demeanour, an exam with Ruth invariably had candidates leaving the room with a smile on their face.
Ruth was also active on the Council of the Music Teachers Association (MTA) NSW for many years and made an outstanding contribution to the continuing development of music and musicians.
She was a generous woman and educator, and one example of her generous spirit was in educating four Timor Leste students. These students worked with Ruth in Sydney, before eventually returning to teach in Timor Leste.
Ruth's passion and commitment to music remained unwavering throughout her life. Despite her advanced age she continued to run music competitions, fund raise and select outstanding students for scholarships.
The lives of AMEB teachers and candidates, along with her many friends and peers in the music community were richer for their time spent with this colourful, active and gifted lady.