A message from the State Manager AMEB (NSW)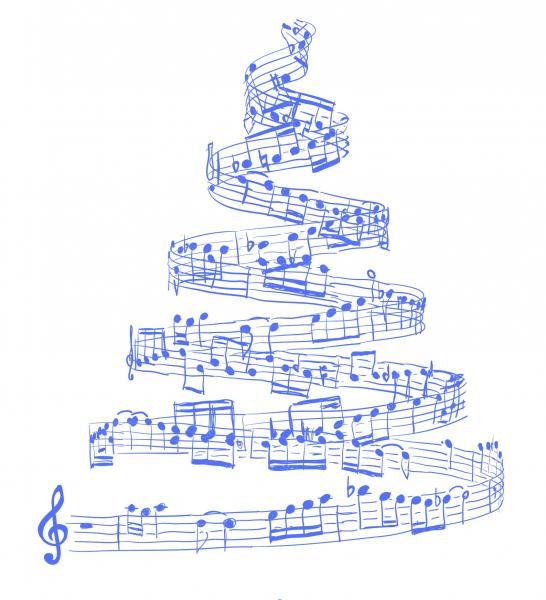 As 2021 comes to a close, we can reflect on what a challenging year this has been for all of us. Many teachers have had to undergo a very sudden and uncomfortable move to embrace technology and delve into the world of online lessons, whilst trying to keep their students engaged and motivated despite the uncertainty surrounding ever-changing exam possibilities. Students have contended with disruptions to their schooling and live performance opportunities and have had to 'dig deep' to continue their studies and persevere with their music or speech and drama goals. For many of you, this will have involved a switch to your first Video Repertoire or online exam along the way.
Most AMEB examiners have had to quickly pivot to the new skills of onscreen report writing and remote examining. They have had to examine timetables of many videos that were often recorded in far from ideal conditions. Through this they have commented with compassion and understanding, whilst still abiding by the syllabus requirements to arrive at their gradings. The AMEB office team have worked hard to disseminate the ever-changing exam information and options to our enrollers month by month and process an unprecedented number of refunds and transfers to Video Repertoire exams or two-part Certificate and Diploma exams. Most of our team have also been providing virtual exam supervision on most days of the week along with the many other extraordinary tasks brought about by COVID-19 exam changes, especially toward the end of this year.
I salute you all and congratulate everyone involved in the exam process for your resilience, hard work and the ingenuity you have shown to prevail in these trying conditions. The progress you have made is important and ensures that the arts remain vital and can flourish in the future in our communities.
Of course, we hope that 2022 will be a brighter year for all of us. However, the pandemic is not yet over and we must proceed with cautious optimism, particularly while new strains of the Coronavirus still seem to be emerging.
2022 Written exams in most subjects will continue to be available online (including all grades of Speech and Performance Theory); and Theory of Music grades and Written diplomas will be offered as paper-based examinations on application.
We are pleased with the amount of positive feedback we have received about Video Repertoire practical exams this year and last year. Many of you have found the flexibility of exam dates very helpful compared to face-to-face exam sessions, and it is lovely to hear that watching back their exam footage has helped improve your students' ability to view and hear their performance from a third person perspective – at times spurring them on to fix a problem area their teacher may have been mentioning for some time!
Be assured that the Video Repertoire exam format will remain and will continue to be a guaranteed exam option for our grade candidates and their teachers to plan for. Candidates will be able to record and submit a Video Repertoire performance from late January through to mid-October in the year ahead.
AMEB (NSW) is looking at options to allow the greatest number of face-to-face exams to take place in the year ahead. Of course, we all hope to re-engage with collaborative music-making and drama during 2022, so please keep an eye on the Exam Dates section of our website for the latest updates about face-to-face exam information for your area in the months ahead.
New syllabuses and publications for 2022 include:
As usual, there will be a two year transition period during which both the new syllabuses and the current (2021) syllabuses will both be examinable.
Piano teachers should note that the old (2018) Piano syllabus has now been withdrawn and only the current Piano syllabus is examinable from 2022. Read more.
We wish you all a restful and safe summer break and look forward to supporting you and your students with your artistic endeavours in the year ahead.
With best wishes from the AMEB (NSW) team,

Maree Lucas
NSW State Manager
AMEB (NSW)